Store (Coming Soon)
Soon you will be able to purchase giclee prints of selected gallery images. The prints will be limited, numbered and printed on canvas.
Meanwhile Maui residents can purchase the following giclee prints on canvas at North Shore Art & Frame, 46 Market St., Wailuku.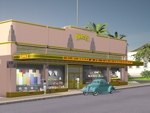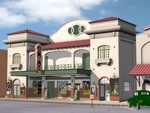 Image size is 12 x 16 inches and the canvas is stretched on a 12 x 16 x 5/8 inch frame.
---
Page revised 1/21/17 by Maui MeshWorks